Highsun, your trusted partner for comprehensive Reinstatement works Singapore. We specialize in providing expert reinstatement solutions tailored to your unique needs. Whether you're vacating a commercial space, renovating, or transitioning to a new property, Highsun has the expertise to ensure a seamless and cost-effective reinstatement process.
Commercial Reinstatement
We understands the importance of a swift and hassle-free transition when vacating a commercial space. Our commercial reinstatement service covers a wide range of tasks, including the removal of partitions, electrical systems, flooring, and more. We guarantee that your property is restored to its original condition, meeting all lease and building management requirements.
Office Reinstatement
Your office space is where your business thrives. When it's time to move, upgrade, or alter your office layout, Highsun's office reinstatement Singapore service ensures that the process is handled efficiently and professionally. We take care of dismantling partitions, electrical systems, and all modifications, leaving your space in excellent condition for the next tenant or your future business needs.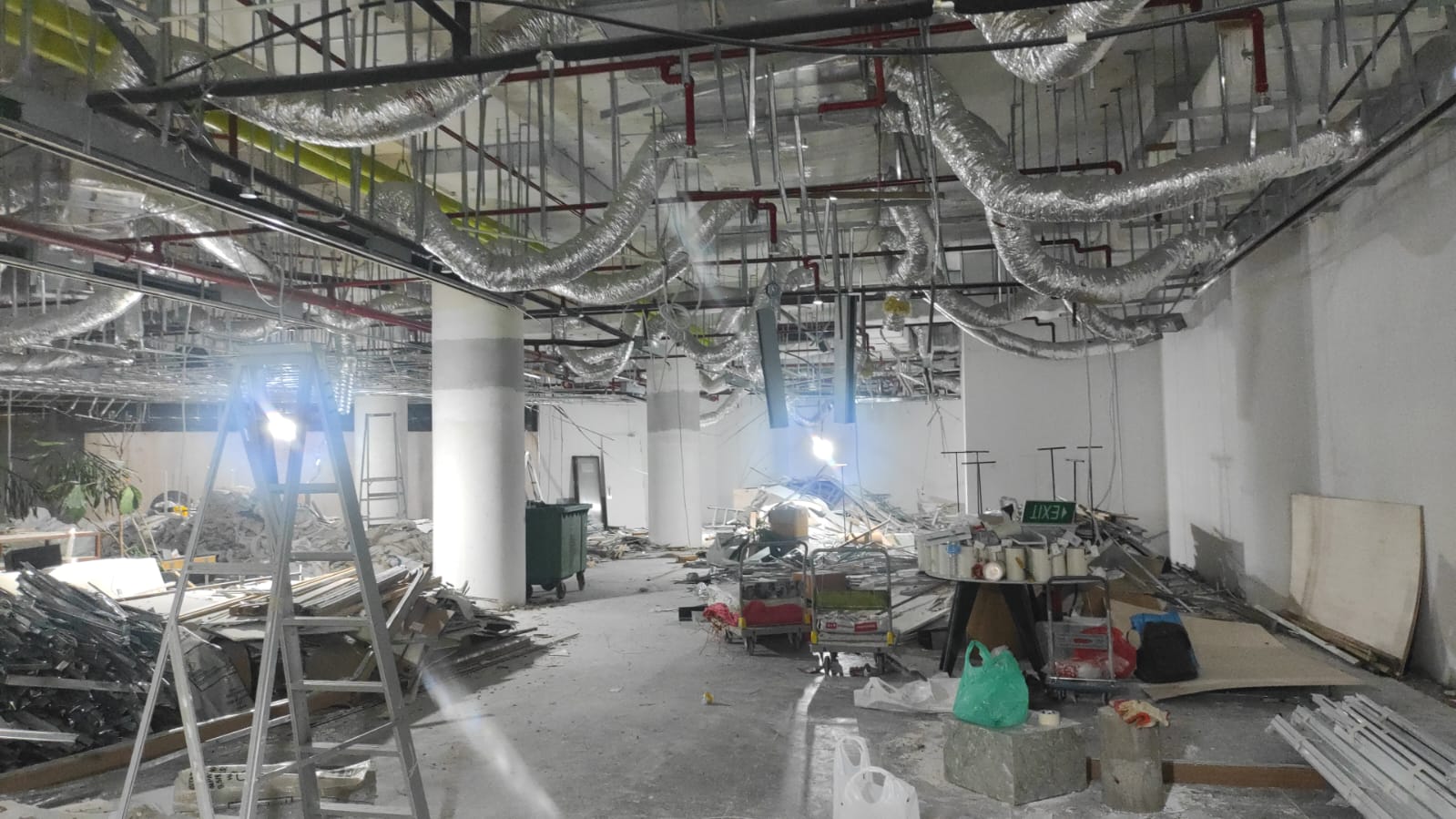 Shop Reinstatement
Highsun knows that shops often require specific customization to meet your business's needs. When it's time to move or change your shop's layout, our shop reinstatement Singapore service efficiently manages the removal of retail fixtures, shelving, electrical systems, and any other shop-specific alterations, ensuring a clean slate for the next tenant or your future retail endeavor.
Factory Reinstatement
Factories are home to specialized machinery and infrastructure. Our factory reinstatement service is equipped to handle the careful deconstruction of heavy machinery, mezzanines, industrial equipment, and more. We ensure a smooth transition for your business or the new tenant.
Warehouse Reinstatement
Warehouses are vast and require meticulous attention to detail. Highsun warehouse reinstatement service efficiently removes racking systems, conveyor belts, and other warehouse-specific modifications, facilitating a smooth transition or transformation of the space.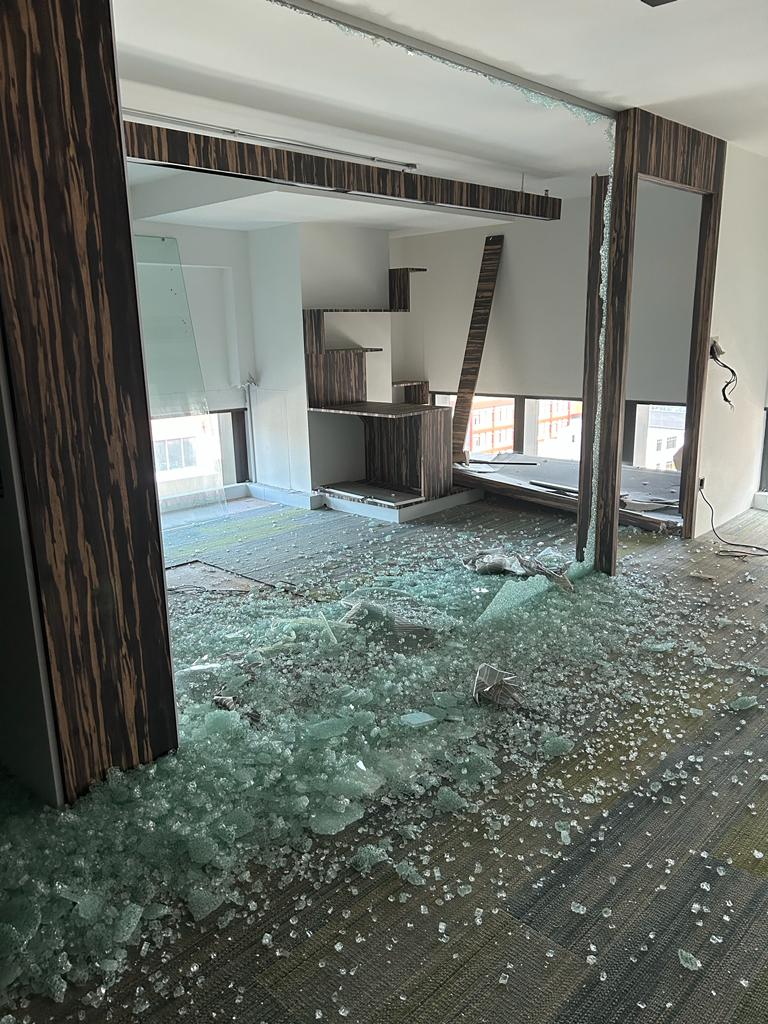 Our Reinstatement Process
Remove all contents from the property.

Removal of Floor Finishing.

Dismantle / hacking non-structural wall partitions.

Take out built-in fixtures and customized interior fittings.

Disconnect and remove air conditioning units.

Disassemble false ceilings and additional ceiling structures.

Safely remove fire suppression systems and sprinklers.

Dismantle / Removal of electrical wiring or circuits.

Repair and repaint walls and surfaces.

Reinstall original lighting fixtures and systems.

Reconfigure modified electrical points.

Dispose of unnecessary furniture and equipment.

Properly dispose of debris and waste generated during the process.
Why Choose Highsun
Expertise: Highsun boosts a team of seasoned professionals with in-depth knowledge of reinstatement requirements in Singapore.
Compliance: We stay up-to-date with the latest regulations and building management guidelines, ensuring that your reinstatement is in full compliance.
Efficiency: We work swiftly and effectively to minimize downtime, helping you save time and costs.
Customized Solutions: We tailor our services to meet your specific needs, whether you're vacating a space or preparing it for a new purpose.
Quality Assurance: Our commitment to quality work guarantees that the reinstated property meets the highest standards.
Cost-Effective: We offer competitive pricing without compromising the quality of our services.
Contact Us
Highsun Reinstatement contractor Singapore Services is your trusted partner for reinstatement solutions in Singapore. Let us take care of the entire reinstatement or renovation works, allowing you to focus on your business. Contact us today to discuss your reinstatement needs, request a quote, or schedule a consultation. We look forward to providing you with a seamless reinstatement experience.