Highsun Painting
At HIGHSUN Painting services in Singapore, we provide a variety of house painting and related home improvement services designed to make your home look its best, inside and out.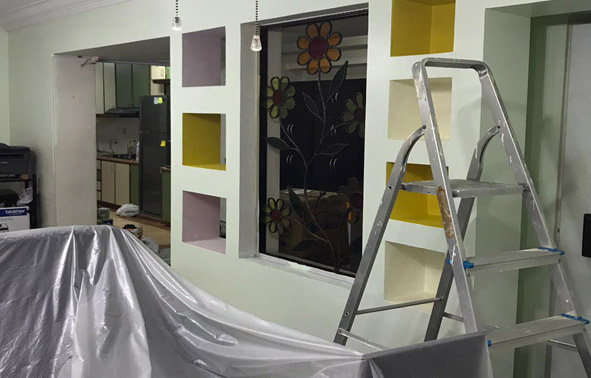 Interior Painting
We offer a hassle-free Hdb painting service experience at high sun. With a wide array of industrial experience, our expert team can give a makeover to your interior space. We provide fresh painting and Repainting as per the requirement. The fresh painting has 2/3 coats of putty a coat of primer and 2 coats of paint whereas in repainting we offer to touch up putty a coat of primer, and 2 coats of paint. We do offer rental/Economical painting for the one looking for the budget painting. Our Colour Experts will also help with choosing the right shades of colors as per the ambiance of the home. Our Qualified supervisors ensure a smooth flow of your home painting services.
Exterior Painting
It is always important to keep our exterior surface of the home well treated. We at HIGHSUN exterior painting in Singapore, offer a wide range of treatments for the exterior surface that includes crack filling, Terrace waterproofing, Walls seepage or dampness fixing, exterior wall painting, tile/floor coating, etc. For the newly constructed exterior surface, we offer a primer coat as a base and two paint coats. If you go for repainting services, as per the requirement, our survey experts check for cracks, water leakage issues and suggest the base preparation and proceed with crack filling, a primer coat, and two paint coats.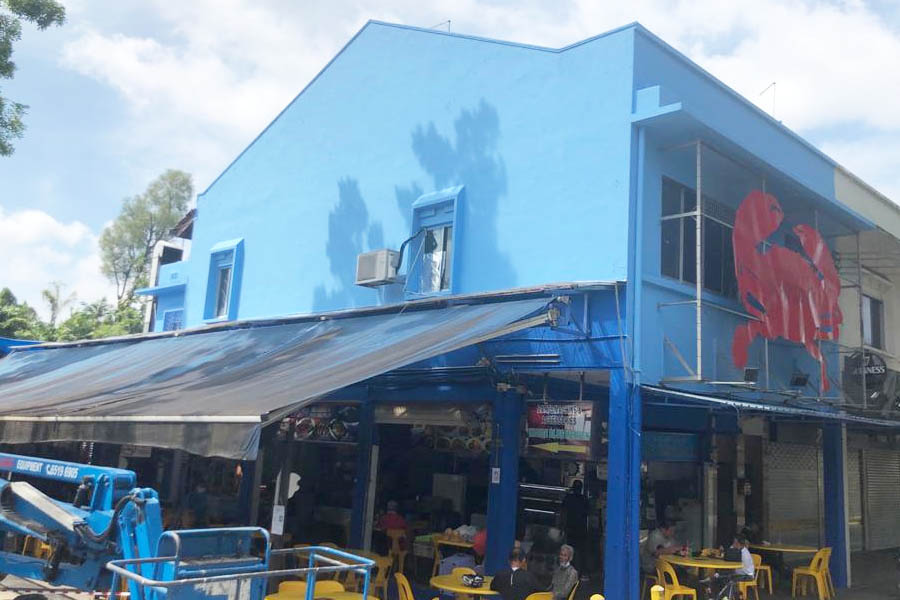 Epoxy Painting
Epoxy service is a great way to give your home or office a makeover. With epoxy coating, you can transform your surfaces into beautiful, durable and easy-to-clean floors. Not only are epoxy floor coating attractive and long-lasting, they also provide an extra layer of protection against dirt, water and other elements.
In Singapore, there are many different types of epoxy flooring available for residential and commercial spaces. The most popular type of flooring coating in Singapore is epoxy floor paint which not only looks good but is also very economical. For bathroom floors, you can opt for specialized epoxy bathroom flooring that is waterproof and easy to clean.
With the help of  Highsun experienced professionals providing quality epoxy service in Singapore, you can rest assured that your surfaces will be given a makeover that will last for years to come.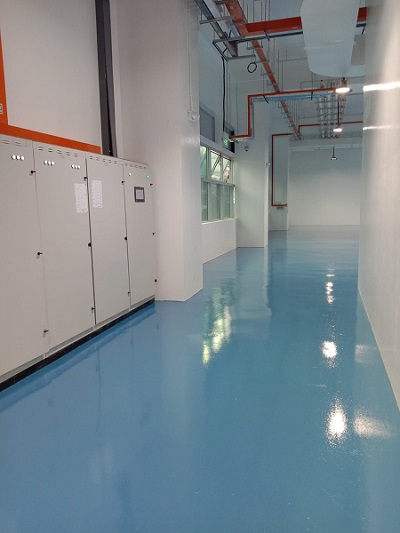 Why Choose us Highsun Painting Service?