Artificial Grass Carpet Installation & Turf
Artificial grass, also acknowledged as artificial turf, provides a natural-looking, green landscape besides the hassles of normal maintenance. Our expert specialist team ensures that your synthetic grass is expertly laid to reap a seamless, realistic appearance. We use top notch artificial grass that is durable, UV-resistant, and secure for the environment.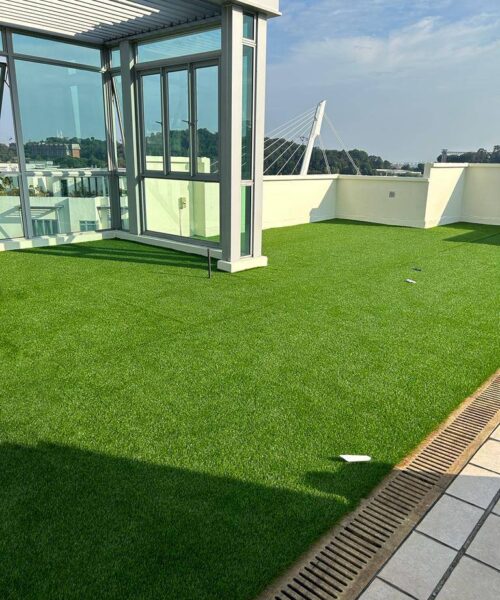 Turfing Services
Whether you need to substitute current turf or create a brand-new lawn, our turfing services have you covered. We provide a broad choice of natural grass types suitable for Singapore's climate. Our turfing technique includes soil preparation, perfect grading, and unique installation, ensuring a healthful and vivid lawn for years to come.
Highsun Artificial Grass carpet Installation and Turf installation Service in Singapore, your trusted partner in creating lush, low-maintenance green spaces that are both visually appealing and environmentally friendly. Whether you're looking to transform your home's backyard, Balcony, Terrace, Garden, Swimming pool border, Landscape decorations, Event and Exhibitions, Showroom display, Indoor and Outdoor uses.
Enhance your commercial property, or create a safe and vibrant play area, our team of experts is here to provide top-quality artificial grass installation and turfing services tailored to your needs.
Why Choose Us
Experienced Professionals: Our team consists of skilled and experienced technicians who are experts in artificial grass carpet and installation.
Quality Materials: We use high-quality materials to ensure outstanding results.
Customization: We offer a variety of finishes, designs, and materials, allowing you to customize your artificial grass carpet to match your style and preferences.
 Affordable Pricing: We believe in providing top-notch services at competitive prices, ensuring that you get the best value for your investment.
 Customer Satisfaction: Customer satisfaction is our top priority. We are committed to delivering results that exceed your expectations.